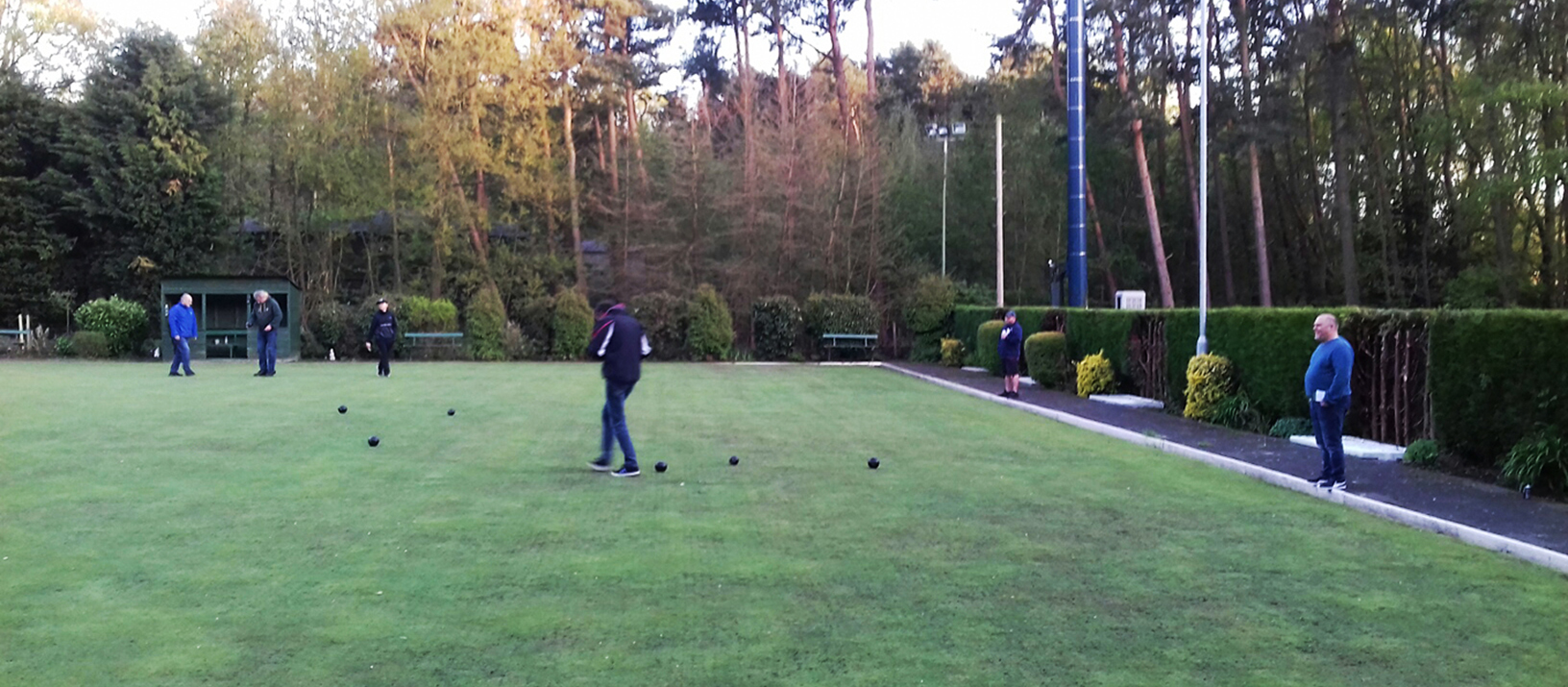 About Knutsford Bowling Club
The club was founded on 27th March 1882 as Knutsford Private Bowling Club and was situated on Green Street, Knutsford.  On 27th February 1975 the club moved to its present location on Mereheath Lane where it changed its name by dropping the word 'Private' to become Knutsford Bowling Club (KBC). Knutsford Bowling Club is situated in an idylic setting and enjoys the game of Crown Green Bowls on every day of the week. The green is regularly well maintained with the aim of keeping it in the best condition possible.
League Bowling
Throughout the week the club participates in several local leagues including the following:
* Knutsford Bowling League
* Knutsford Ladies League
* Norley & District Afternoon League
* Knutsford Veterans League
* Trafford Evening League
* Knutsford Friday Night League.
Green Timetable
Social Club Facilities
The social room holds comfortably up to 50 seated people and has held many enjoyable evenings using the Clubs facilities which includes, toilet facilities (including invalid), a well stocked bar and functional kitchen.
Social evenings include bingo and hot pot nights together with a monthly quiz night on Saturdays.
The social room also accommodates Knutsford Rex Probus Club who hold bowling practice on Mondays and play friendly games in mid week afternoons.
Private parties are welcome to book the clubhouse and green to enjoy days out on weekend days.
Joining Fee
There are no fees for joining. All we ask for is payment of the yearly subscription which commence on 1st April each year.
Annual Subscriptions
Social member – £20
Social & Bowling member – £30 (over 65 – £28)
Did you know?
Bowling is good for you
Did you know that playing bowls helps:
* Improve concentration
* Reduce stress
* Reduce the risk of heart disease
* To be more flexible
* Increase muscle tone
* Burn calories and lose weight
* To get better balance
* To be more alert
* To soak up natural vitamin D
* To meet and socialise with more people.
386 total views, 1 views today